Presentation Folder Options
Click on the sample to view the covers and inside of the presentation folders.
Don't like the colors? Don't worry, the colors for your presentation folders will be changed to match your logo. Choose your design from the options below, then fill out the form. Once you submit the form, it may take up to 5 business days to see your first draft. After reviewing your draft and verifying the information is correct, you will be sent a pdf of your marketing materials.
You will want to make sure you already have a logo for your agency before ordering printed materials.
Option 1 - Outside View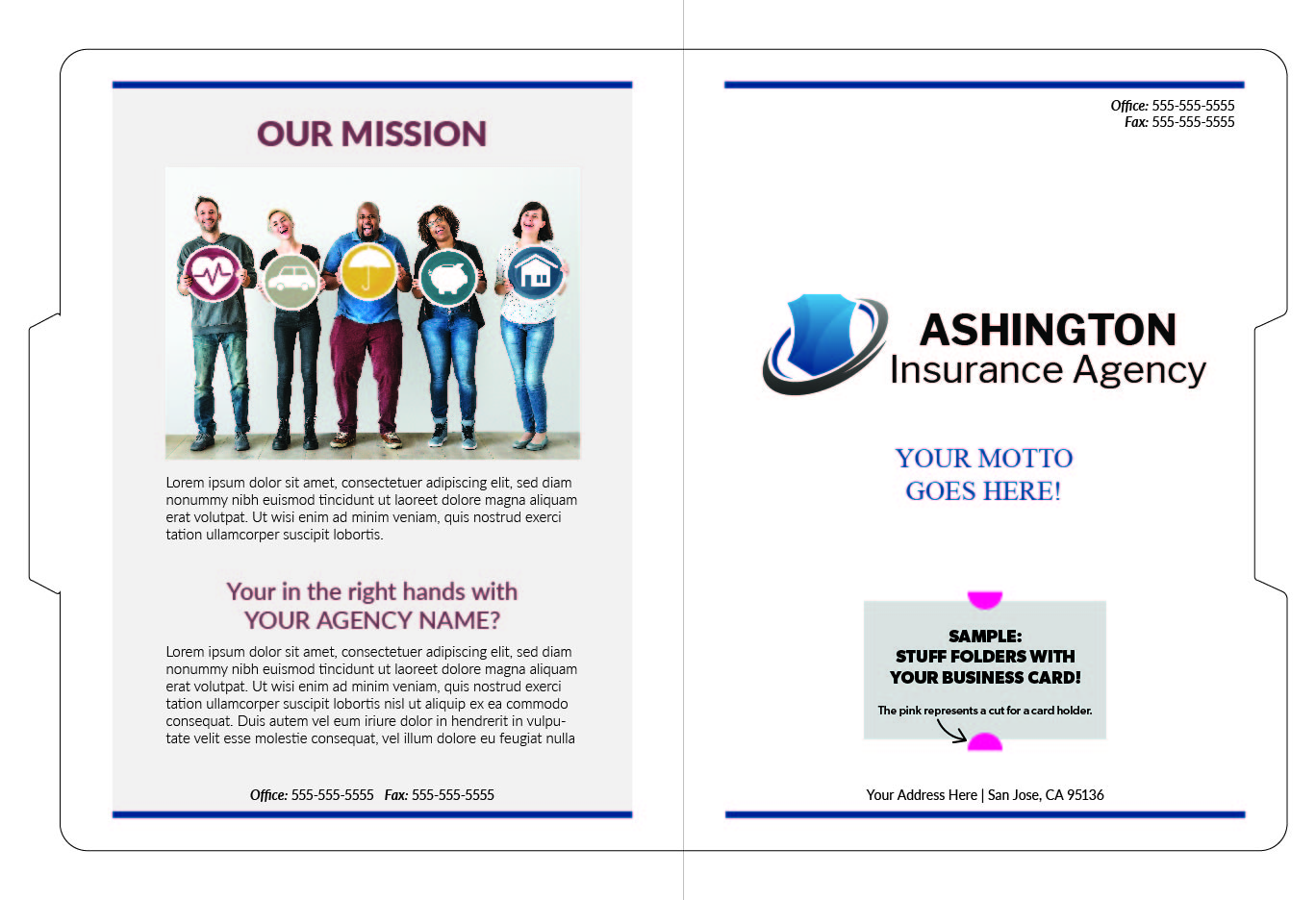 Covers
Option 1 - Inside View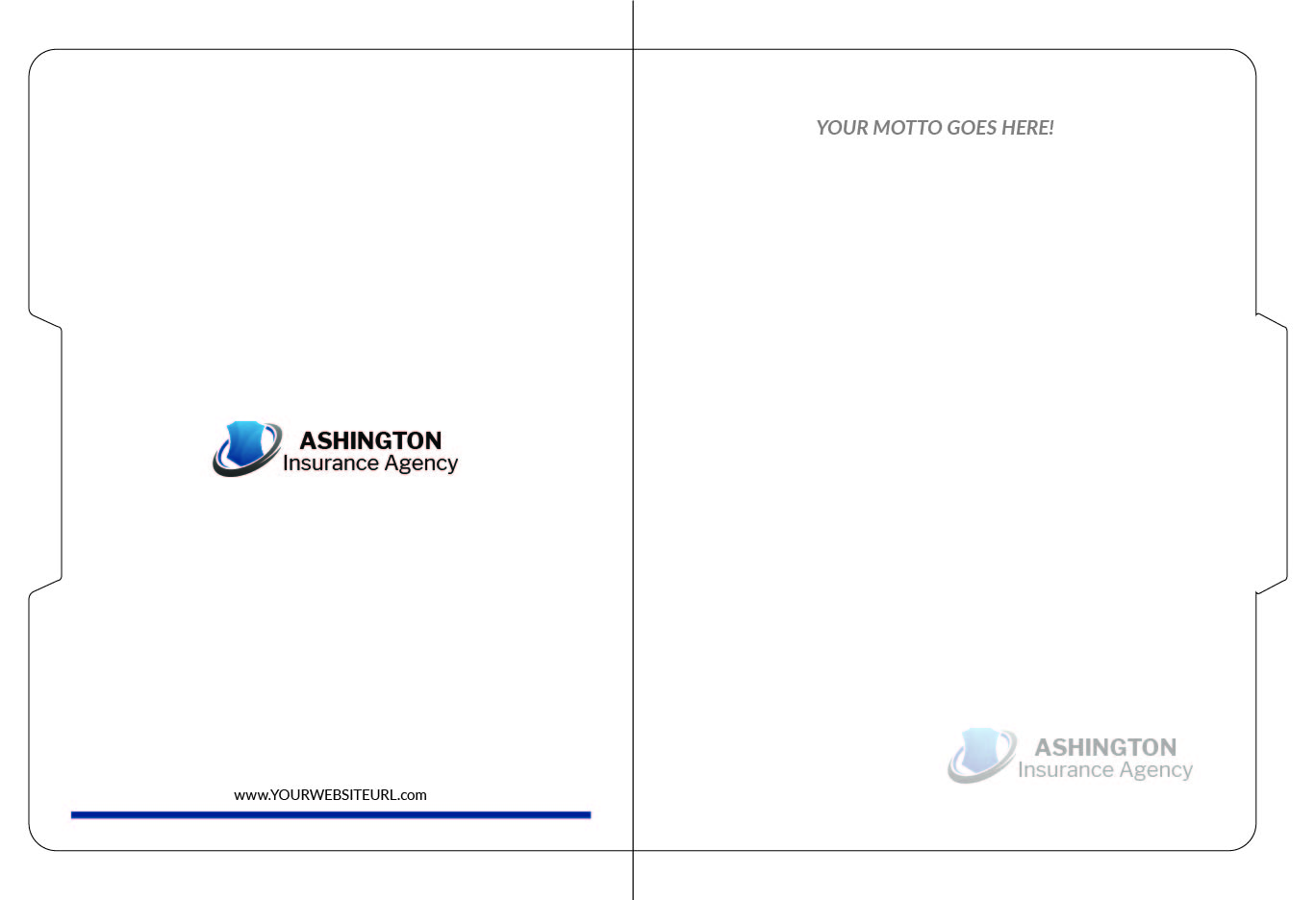 Inside